In the holy city of the Macedonians
One of the most famous historical and archaeological sites of the country is Dion.
In today's Dion, the historic seat of the Municipality of Dion Olympus, the past meets the present, and the archaeological site with archaeological finds attracts thousands of visitors each year.
Here are the wonderful traditional rooms – residences of Mrs. Voula.
Surrounded by a courtyard of 500 m, lawn with lawn and a playground for the fun of our little friends.
There are two types of rooms:
A large family apartment featuring a living room with a fireplace, a bedroom with a double bed and a single and a large kitchen with all the equipment to make the food you prefer.
Two rooms with a common hall, each containing two single beds and a separate bathroom.
Here you will have the chance to enjoy a unique breakfast with organic dishes, fresh eggs, handmade sweets, jams, pies and delicious desserts.
ΔΙΟΝ Rooms provide excellent quality and technical accommodation and meticulous cleanliness.

Laundry service / dry cleaning, t

elevision, air conditioning, hair dryer

are some of the extra comforts you 'll find at the hotel. Friendly and family environment.
Visitors who would like to come in winter to see Mount Olympus snowy or go hiking, will be able to enjoy the fireplace in the large apartment of Mrs. Voula.
Enjoy a Virtual Tour with 360⁰ photos

Just grab photo with your mouse and look at the surroundings as if you were there.
At 
ΔΙΟΝ
Rooms you will feel like home.

Breakfast here has no working hours. As you wake up, Mrs. Voula will be there to offer you the richest breakfast, and like a good mom to give you a snack on your excursion!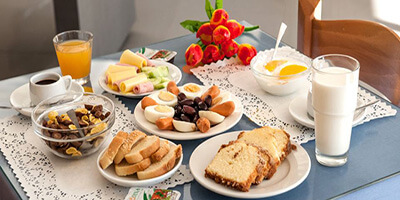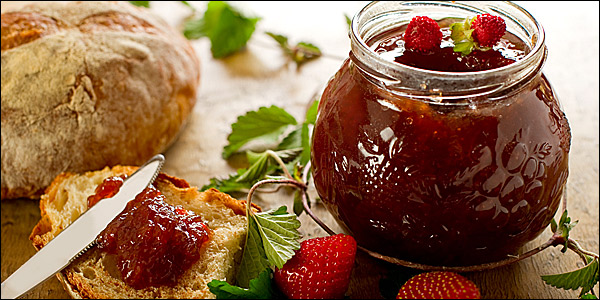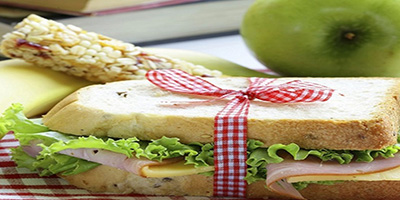 Mrs. Voula is an artist.

Her interest is towards mosaics and not only. Her creations decorate the walls of the rented rooms.
It is one of the oldest and most difficult arts to have unprecedented masterpieces from antiquity to the present day.
The sanctuary of Demeter and the dynasty of Dionysus
After staying at ΔΙΟΝ Rooms early in the morning with the sweet dew, go down to the archaeological site.

The whole area is drowned in vegetation and small torrents and running waters cross the archaeological site, creating a heavenly setting through which the ancient findings shine white in an unbelievably charming image.
Among the most beautiful places in the area is the sanctuary of Isis: it is flooded with water and the buildings emerge through the wet vegetation.
Very close is the sanctuary of Demeter, one of the oldest excavations in Macedonia.
From the side of the ancient city of Dion, you will walk to the old street with the relief shields and chests, you will see the Dionysus mansion with the mosaics and of course the large thermae of Dion, built in 200 AD, the impressive bath complexes.
Residence of the Twelve Gods
The most magnificent mountain of Greece, Olympus, invites you to discover its magic.
Another excursion, which you can do by staying at
ΔΙΟΝ Rooms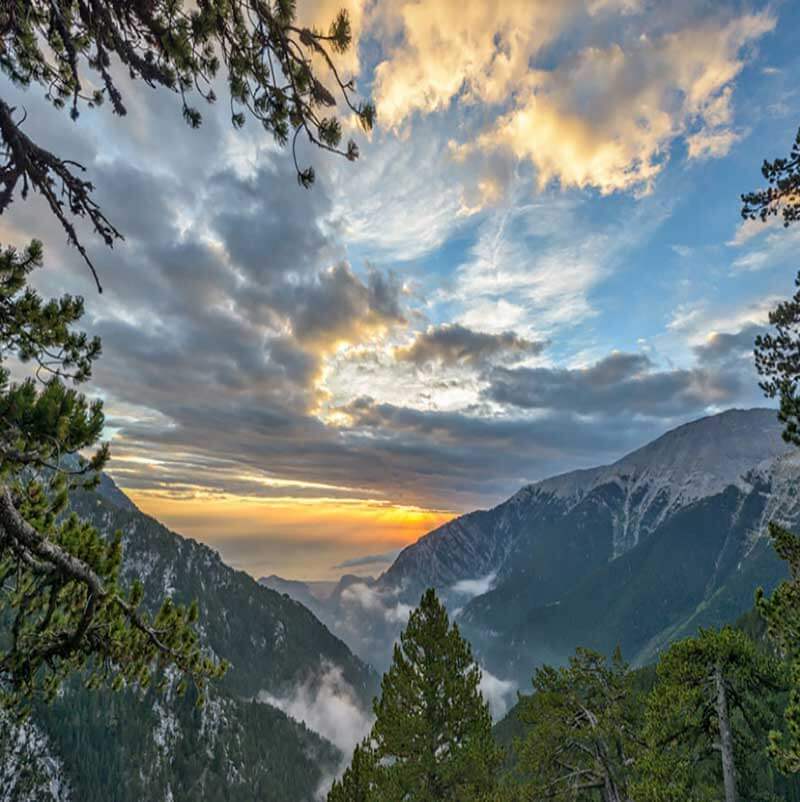 Dion Pieria, Dion Street,
Postcode 60100
+30 23510 53189
+30 693 932 8020